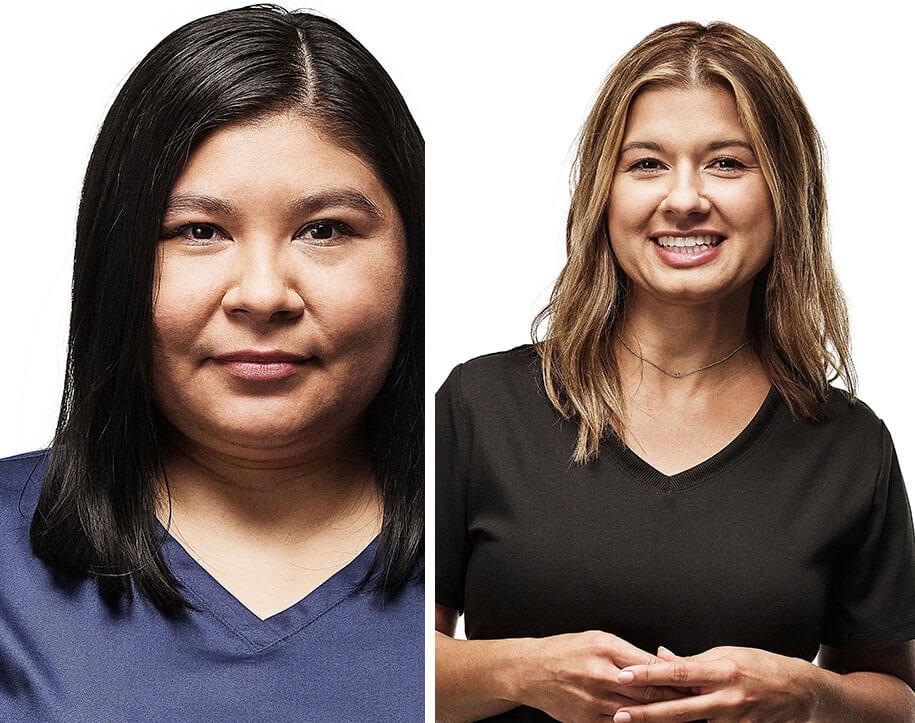 Let's make an impact on patient care, together.
Competitive pay? Absolutely. Insurance? Of course. But you also need opportunities for education, balance, and connection. Join a hygiene-driven team that values the critical partnership between dentists and hygienists, and puts a premium on supporting you and the care you give every day.
and more than
20,000+
team members
Discover how Heartland Dental can support you and your career.
As a dental hygienist, you are an integral part of a dental office's team. True clinical partnership with supported doctors is reinforced by Heartland Dental's proprietary Treatment Plan for Predictability, to help hygienists understand and anticipate a supported doctor's preferences. You'll also have access to benefits and resources only an industry leader in dental support can provide. Connect with a recruiter. Holidays & PTO
Vacations, sick leave, and mental health days are critical. Supported practices choose to observe six paid holidays annually and allow all full-time team members to accrue at least two weeks of paid time off per year. Health, vision & dental
Excellent dental care is a key part of the benefits package for hygiene providers. It extends to your family as well. Supported practices also offer several health plans, as well as prescription, vision, and life insurance. Financial benefits
Supported offices provide competitive guaranteed base salaries, clear tracks for promotion, bonus opportunities, access to flexible spending accounts for dependent care, and retirement savings plans. Balance & flexibility
We encourage you to thrive inside the office and out. Full-time, part-time, and flexible scheduling opportunities are available, and you'll have opportunities for annual incentives
Take advantage of career advancement opportunities.
---
Discover a one-of-a-kind opportunity to grow and advance in your career through one of our most cherished programs.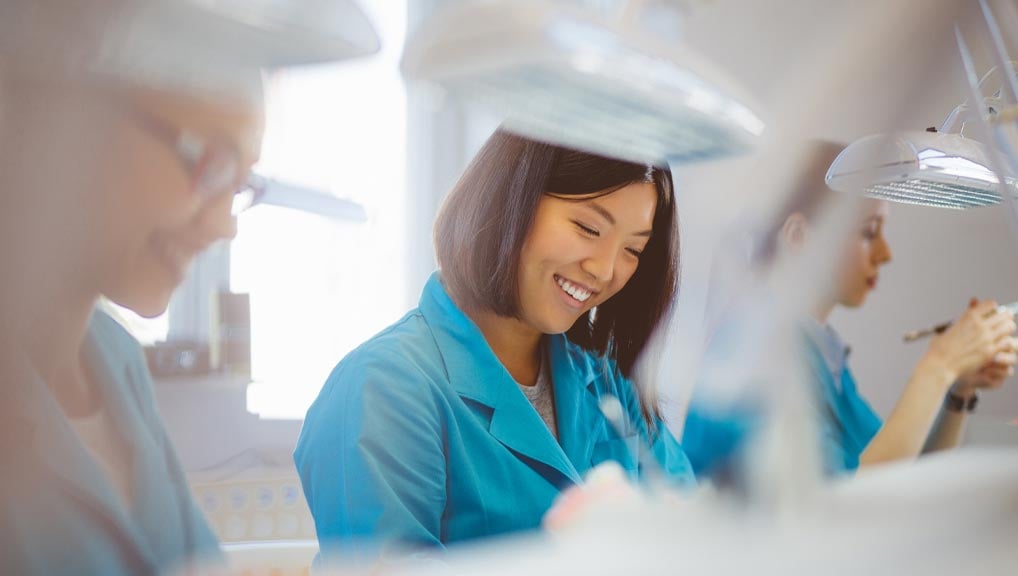 Hygiene Mentor Program
Open to all dental hygienists working at Heartland Dental supported offices, this program works to equip participants with the resources and tools you need to take on leadership positions as role models, teachers, and advisers.
Hear what Heartland Dental supported hygienists have to say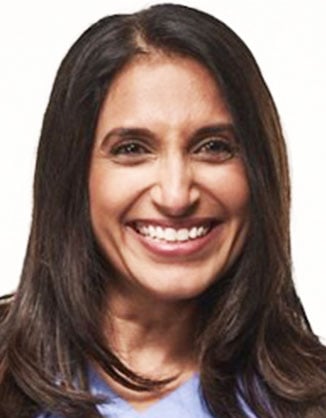 "I'm lucky to be part of the Heartland family. I've grown not just as a hygienist, but as a mentor. And they've opened doors to other opportunities with the company."
- Sheetal Patel
Heartland Dental supported hygienist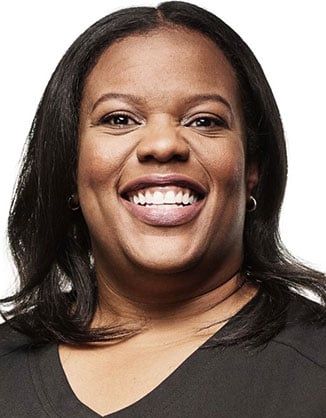 "Heartland Dental has helped me find work-life balance. I'm able to work three days on, four days off to be with my family and pick kids up and drop them off at school. The flexibility is invaluable."
- Dana Sutton
Heartland Dental supported hygienist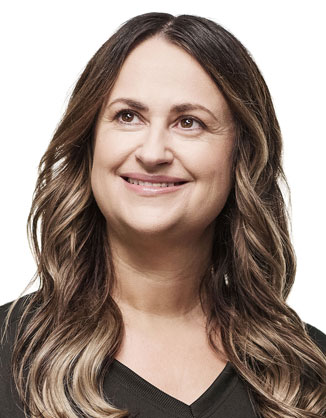 "As a provider, I have the autonomy to individualize my patient care, so each patient gets the care they need."
- Melanie Bland
Heartland Dental supported hygienist

Get a closer look at the Heartland Dental difference
---
What's it really like to work at a Heartland Dental supported office? See for yourself, with stories from some of our dental hygienists!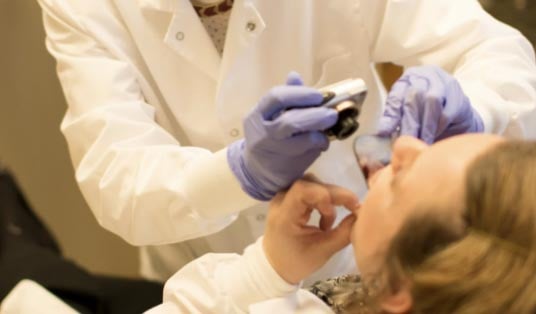 Supporting Dental Hygienists & Their Careers:
Read Sarah's Story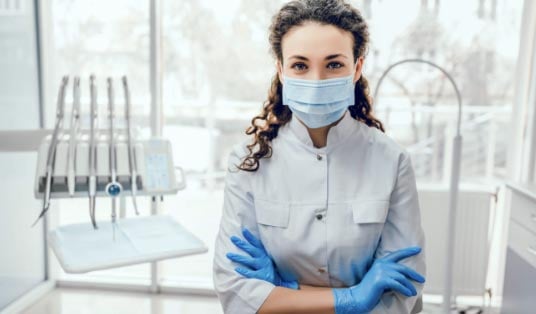 3 Lessons My Patients Taught Me:
Read Carol's Story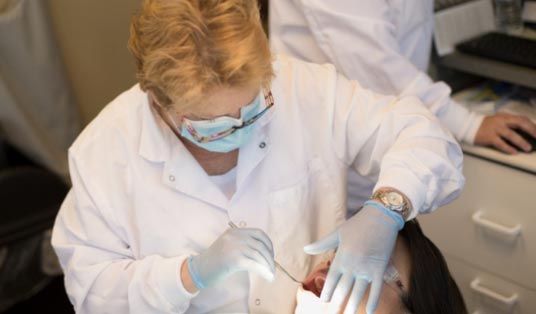 A Day in the Life of a Dental Hygienist:
Read Keri's Story
DSO myths and facts
---
When it comes to the topic of dental support organizations (DSOs), people sometimes get the wrong idea. We've heard many misconceptions about what DSOs do, how we do it, and the RDH role in a DSO. That's why we've compiled a list of the most common myths, along with facts to clear up the most common misunderstandings.
Myth: DSOs are overly "corporate" and care more about quotas than patients.
Fact: Just like private practices, not all DSOs are alike. At Heartland Dental, our main priority is the patient – and providing the highest quality of patient care in every case, every time. "Quotas" are not part of our patient care vocabulary. While we do offer bonus opportunities based on hygiene production at an office level, the licensed clinician makes every diagnosis, as defined by state law. Our role is strictly to provide support.

Myth: DSOs aren't run by dental professionals who really "get it."
Fact: Heartland Dental was created by a dentist, for dentists and their teams. Our entrepreneurial founder, Dr. Rick Workman, earned his DMD in 1980 and managed a solo practice for almost 20 years before founding Heartland Dental. Today, our executive team is comprised of a balanced mix of highly qualified dentists and skilled businesspeople who collaborate to successfully support our dental offices – often asking dentists and their teams for ideas and input, as well.

Myth: DSOs only benefit the dentists.
Fact: All team members — from dentists and dental hygienists to dental assistants, business assistants and support staff — can find long-lasting, rewarding careers with Heartland Dental. Healthcare benefits, paid time off, and retirement plans are just some of the perks.
Specifically for the RDH, Heartland Dental invests in dental hygienists through mentorship, continuing education, leadership opportunities, and communication training. You'll gain more support than in a private practice in areas such as human resources, clinical support, training and coaching, compliance, information technology, and clinical technology.
Plus, you'll experience a variety of opportunities to use clinical knowledge to support patients, leadership skills to support your teams, and grow your career in ways you never thought possible, to continue improving your efficiency and confidence in delivering world-class patient care.

If you would like to explore other positions and career opportunities with us, please visit our careers page.