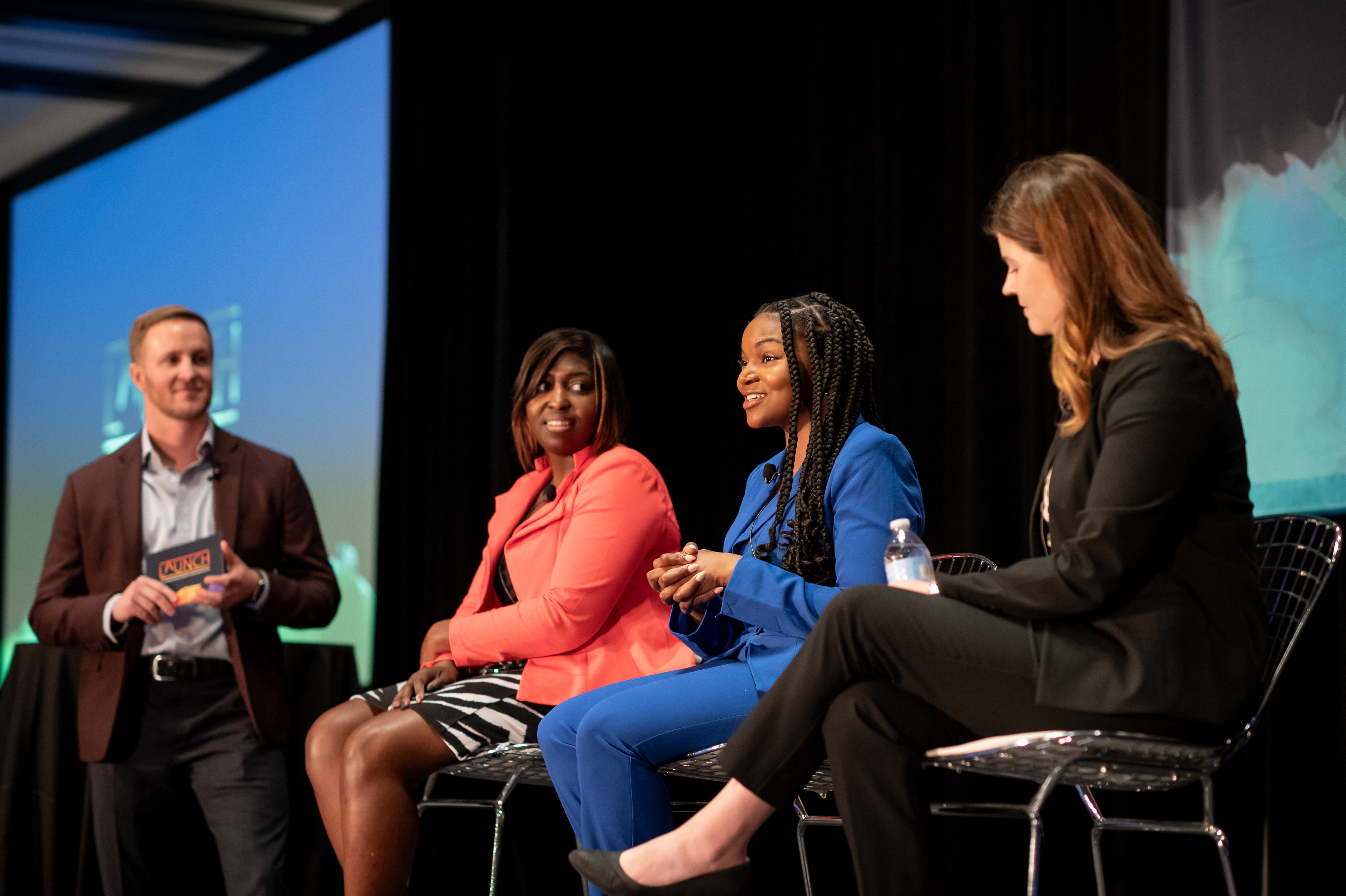 LAUNCH Into Success
Join us in Chicago, June 22-24 to kick-start your career search, network with peers and industry leaders, and build your leadership skills! Learn how administrative and operational support from Heartland Dental can help you start a rewarding career and maximize your earning potential. Applications for LAUNCH 2023 are now closed.
Get ready for

Join us to explore career opportunities at this all-inclusive event for 2024 dental school graduates and GPR/AEGD residents June 22-24 in Chicago! Meet experienced doctors and dental students from across America, participate in sessions on business and leadership development, and interview for opportunities in prime locations across the country. Make Informed Decisions
Learn more about why Heartland Dental supported offices are a great place for new dentists to begin their careers. Jumpstart Your Career
Get the opportunity to begin the interview process and have first access to locations across the country!
2023 Applications Now Closed
Thank you for your interest in LAUCH. Our application period is now closed. If you have questions, please reach out to your campus representative. A full list of our campus team is available on heartland.com/students.
More Resources
On our student site, you can connect with your Campus recruiter, listen to webinars on industry topics, and start exploring positions that may interest you!
Listen and explore all aspects of professional development and what you need to start and run a successful dental practice.
Stay up-to-date on career news and trends and gain the insights you need to take yours to the next level.